Semi Automatic Liquid Filling Sealing And Capping Machine FF15
Description:
1- Containers, jars, barrels feeding table
2- Volumetric filling system
3- anti-foaming nozzle
4- sellofan or PP rolls feeding system
5- seal and cutt sealing system
6- Semi-automatic capping system " press to close"
7- Conveyor – to expel the containers from the machine.
8- Caps feeding table
9- Manual control pannel " designed to adjust the speed and heat controling.
10- compact design.
Specification:
1- The capacity differs depending on the size of used cups.
2- Cappacity ( 300-400 ) cup/hr.
3- Made from stainless steel 316/304ss.
4- Air pressure: 6.bar
5- Power Supply one phase 220V.
6- Dimension: 2500 x 2000 x 1600mm
7- Weight 400 Kg.
8- Liquid and past product such as: Margarine syrup, juice, milk, yogurt, ayran,chocolate past, peanuts butter, hazelnuts butter…
9- The filling system can be adjusted to handle liquids from low to medium viscosities.
Video: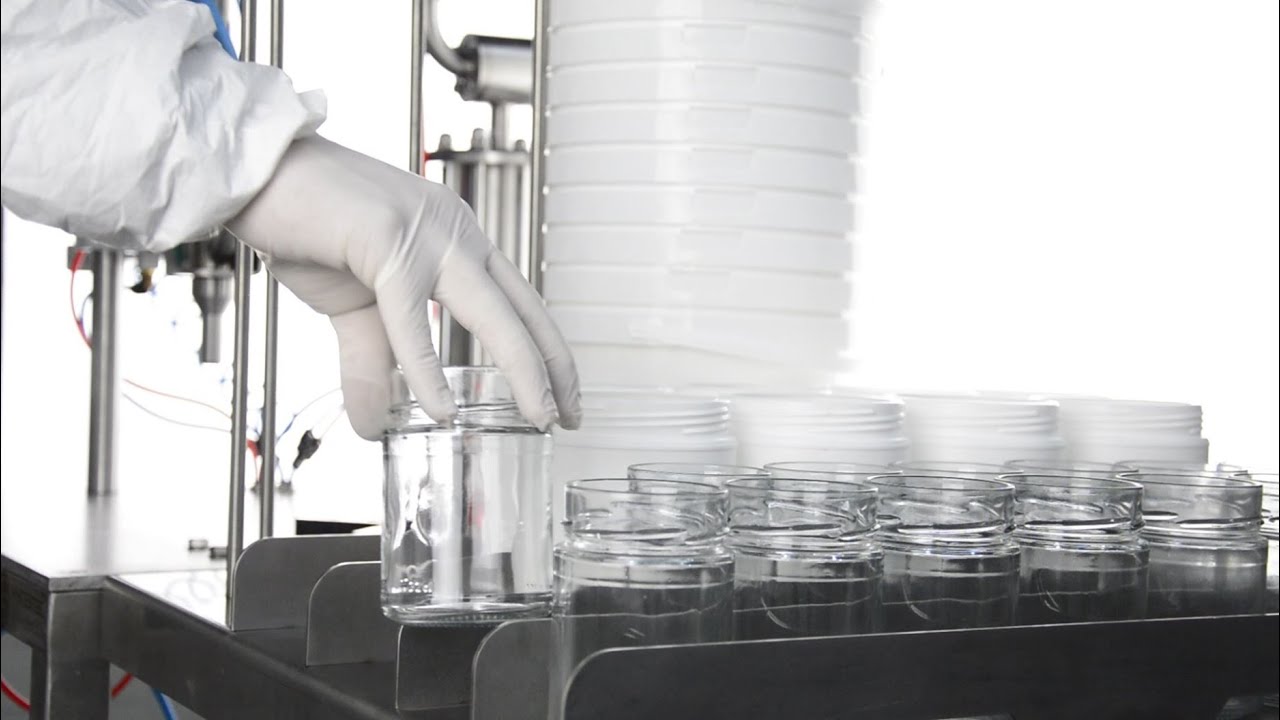 German Technology
All Our Machines has been made to meet the international German technology
Time Importance
We respect the delivery on Time
High Standards
We Work under the international ISO standards certifications
Since 1970
We worked hard to establish and conserve our reputation since 1970's