Gallon filling, Sealing and Capping machine FF14
Description:
High stability on high capacity.
Can handle multiple gallon size, types and shapes
Type of metal used: S.S 316
Certifications: ISO 9001:2015, OHSAS 18001:2007, ISO 50001:2011, ISO 45001:2018
Specification:
One gallon feeding turn table
One collecting table
HMI and SCADA system with touch screen integrated user friendly and simplified software.
Available certification up on your request: UL, CE, GMP, FDA, ASME.
Available documents up on your request: I.Q (Installation qualification), O.Q Operational qualification), P.Q Performance qualification.
Linear filling system.
4 heads filling nozzles
Sealing and capping star section.
Video: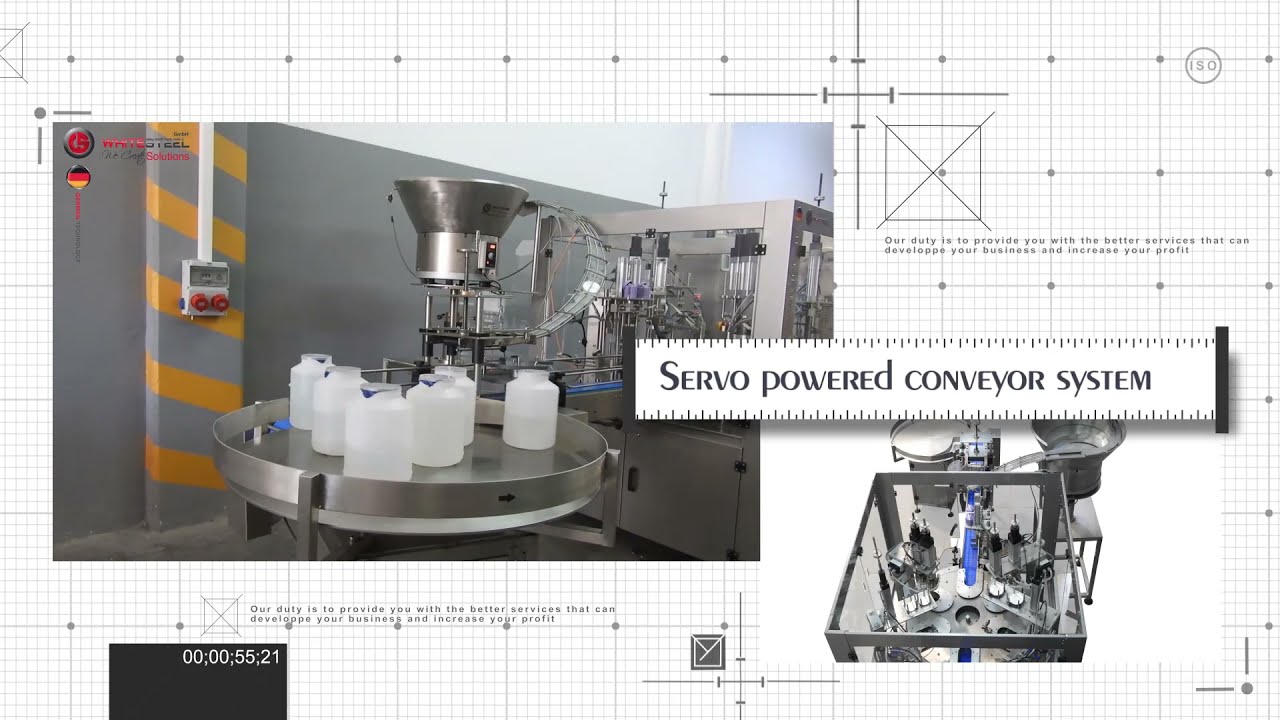 German Technology
All Our Machines has been made to meet the international German technology
Time Importance
We respect the delivery on Time
High Standards
We Work under the international ISO standards certifications
Since 1970
We worked hard to establish and conserve our reputation since 1970's