DOUBLE CONE BLENDER machine PM2
Description:
High stability on high capacity.
Can handle multiple ointment viscosity and types
Type of metal used: S.S 316 / 304
Certifications: ISO 9001:2015, OHSAS 18001:2007, ISO 50001:2011, ISO 45001:2018
Specification:
Is widely used in Pharmaceutical, Cosmetics, Food and Chemical industries etc.
It is suitable for mixing dry powder or granular materials with perfect flowing properties.
Servo conveyor system
Base holds the mixing vessel which made of stainless steel (304)
Cylindrical vessel with two conical bases. The vessel rotates on horizontal axis. And the Inner edges wrapped to prevent accumulation of the material.
Circular cover, sealed with silicone gasket
Discharge hole fitted with manual butterfly valve
Guardrail (Profile) connected to a safety sensor to prevent the vessel from rotation while opening the rail
Sensor system stops the mixer in the desired position (The discharge hole to the bottom)
Available certification up on your request: UL, CE, GMP, FDA, ASME.
Available documents up on your request: I.Q (Installation qualification), O.Q Operational qualification), P.Q Performance qualification.
Video: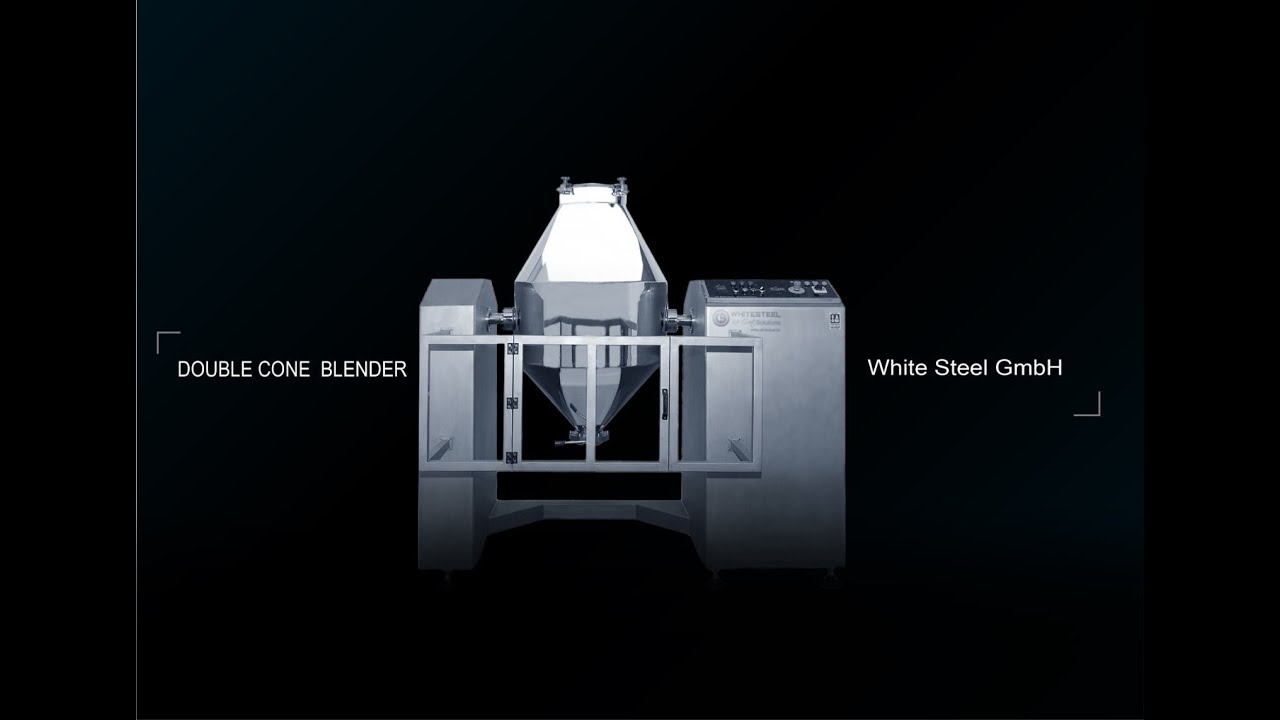 German Technology
All Our Machines has been made to meet the international German technology
Time Importance
We respect the delivery on Time
High Standards
We Work under the international ISO standards certifications
Since 1970
We worked hard to establish and conserve our reputation since 1970's